In an effort to scale back my collection, I have been going through my Apple Newtons. I have 4 OMPs (Original MessagePads) – two are dead completely and two are exhibiting the glitches expected from bad capacitors.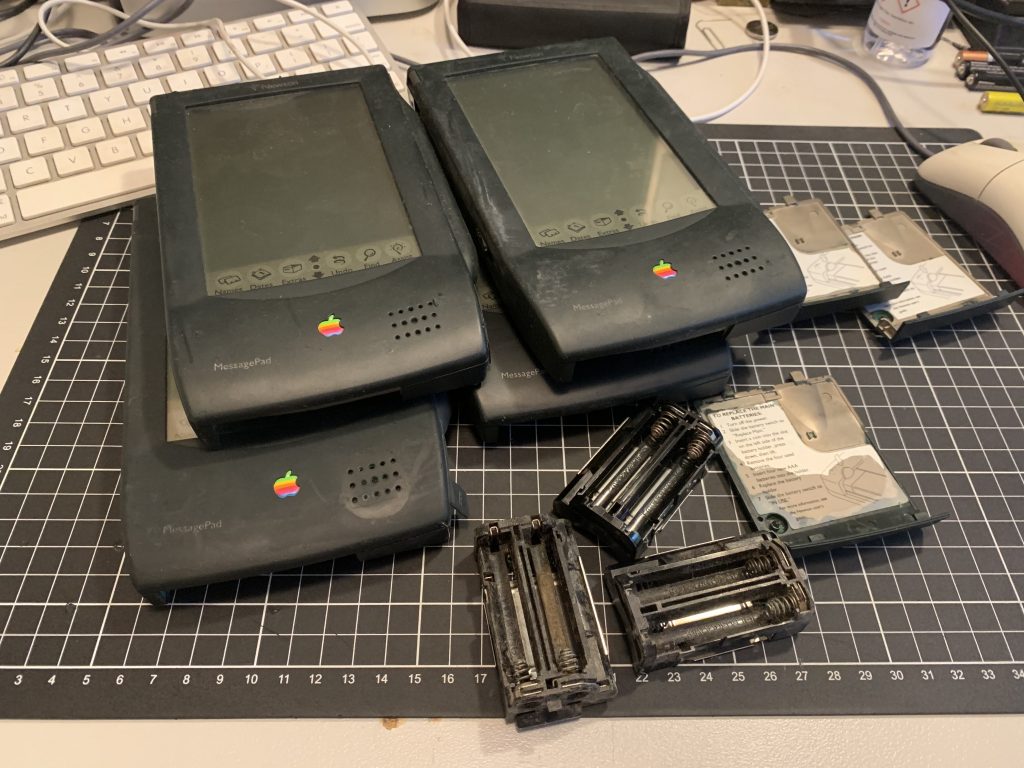 After watching the following excellent YouTube video I decided to tackle the recapping myself.
Stay tuned for progress updates!